FARM FRIENDS VIRTUAL VISIT!
What is a Farm Friends Virtual Visit?
Imagine the smiles when an adorable baby goat or a sweet donkey's face pops onto the screen 5 minutes into your next virtual meeting?! Jenness Farm can do that for you! Would you like to take a personalized virtual tour of the farm with your office-mates or family & friends? We can do that too! Simply choose an option from the form below! In these new and unsure times, a virtual visit to our magical farm could be just the thing you need!
We are also offering FREE 15-20 min. virtual field trips for elementary schools within the NH Seacoast Area. These field trips are customizable to meet your classroom needs, just let us know exactly what you have in mind.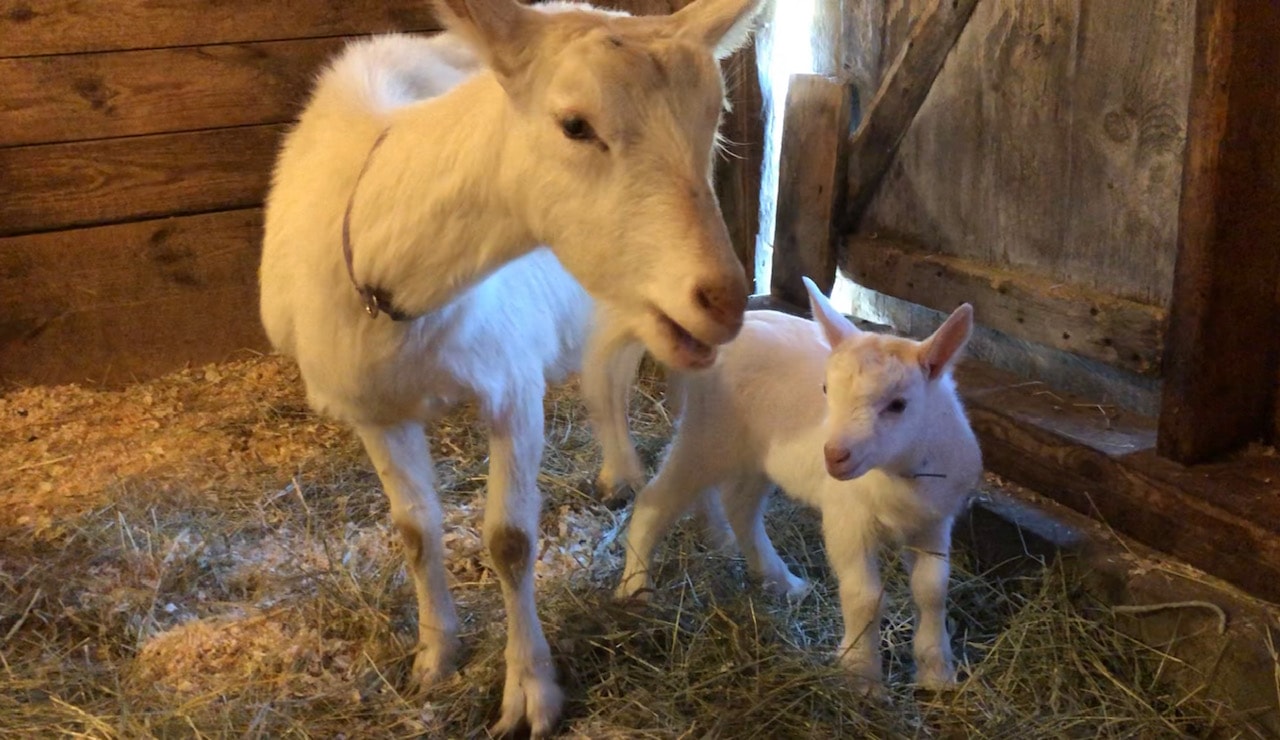 Virtual Visit Packages
10 min. Corporate Virtual Meeting with our Farm Friends! $50
YOU can choose who "zooms" into your corporate meeting…a baby goat, donkey, a chicken or mini horse!!! Bring HUGE smiles to your office team's faces when they see a baby goat pop onto the meeting screen! We wont say a word…just a sweet furry farm friend's face on your screen!
20 min. Corporate Virtual Field Trip! $100…because field trips aren't just for kids!
(unlimited number of guests) We are ALL in need of a re-set right now! Join our farm friends, frolic with our baby goats, milk a goat, gather eggs, trot with our mini horses or enjoy some quiet time with our elderly mini donkey, Bobby. Escape your cares for 20 minutes of farm fun, customized for your group!
15 min. Virtual Family and Friends Private Tour $60
(for up to 6 participants) Haven't been to Jenness Farm or you come all the time and really miss your Springtime baby visits? You can still experience it! Join us for a virtual tour or just sit in the stall with the baby goats and their mommas! Ask lots of questions or none at all, that's up to you!
WE LOVE OUR TEACHERS!! FREE 15-20 min. Elementary School Virtual Field Trips!
Available to any elementary school classroom in the NH Seacoast area!
We can customize and gear this field trip towards the age level of your classroom. Just let us know what you are looking for! We appreciate how hard your all are working to continue to teach your students and keep them engaged!

Schedule your Virtual Visit with the form below!
Fill out the form below and we will get right back to you for details and payment! Please allow at least 24+ hours notice for scheduling meetings & field trips. If you have any questions, you can call the shop at 603.942.8051. Peace. Love. Goats!